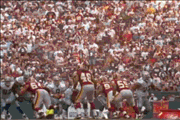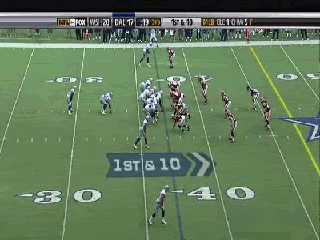 So the
Associated Press
announced the winner of the 2008 Rookie Defensive Player of the Year award and it goes to none other than New England's
Jerod

Mayo
. Congratulations goes out to the rookie linebacker who had 128 tackles and 1 forced fumble.
But I have an issue with the voting. First, there are 50 votes made by various AP voters (unknown to us the fans I suppose). Second, Mayo
received
49 of the 50 votes with the 1 non-Mayo vote going to Bengal's LB Keith Rivers.
My Gripe:
WHERE ARE THE VOTES FOR CHRIS HORTON!!!!!!!!!
(Not even 1 vote!!!! That just sucks AP)
Ok, let's look at The Predator's numbers from this year: 76 tackles, 3 INTs and a sack. Keith Rivers only had 37 tackles, 1 FF and 1 INT and he got at least one vote. Yet no votes for Horton? Let's not forget that Chris Horton was drafted in the 7th round (#249 overall) compared to Mayo and Rivers' first round selections (#10 and #9 overall). The fact that Horton made the team alone, became a starter and then put up pretty decent numbers should get him some sort of credit. You expect first rounders to be starters and be productive (if not they're called BUSTS). You hope that a seventh rounder is good enough to make the roster, play well enough on teams to keep a spot and possibly develop into a depth player who could fill in as a starter for a game or two if needed. What Horton has done in 2008 is pretty impressive.
I'm not saying that Horton should be the RDPotY, Mayo had a great season and deserves the honor. What I am saying is that I think it's a travesty that Horton didn't get at least one lousy vote.
But don't worry Chris......if it matters I just want to let you know that you are IIWII's Redskins Rookie of the Year for 2008 (other awards announced later today). So congratulations and here's hoping that 2009 will be as successful (if not better) for you and the Redskins.