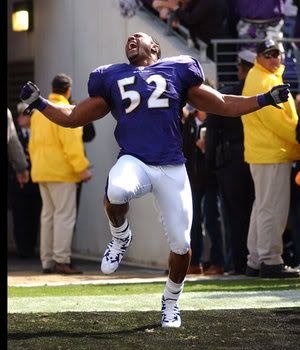 (I'm in the playoffs, Gotta dance!!!)


We continue the weekend as the Dolphins are hosting the Ravens. I expect much dancing in this one as we get to see the classic Dancing With the Stars re-match of Joey Porter vs. Ray Lewis.
So who wins this one? Don't ask me. I'm 0-2 so far this weekend. Home teams have won their games so far in the playoffs.