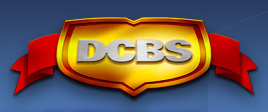 Don't worry I haven't forgotten about the rest of the Meaningless Mock..... just wanted to give a quick shout out and pub for another company that I buy from (no, I am not getting paid for this ad- but I figured it would be nice to use the
Internet
for good......).
Discount Comic Book Services offers a pretty nice interactive order form that you can edit up until the cutoff for the month. Normally, they offer books about 35-40% off cover price. Shipping is a flat $5.95 (via UPS with tracking) and the customer service is outstanding. What actually prompted me was an email I sent them about the upcoming Free Comic Book Day. DC is coming out with Blackest Night #0
And of course I want a copy...... so I emailed
DCBS
and asked if they were shipping
FCBD
comics this year and not only could I get Blackest Night #0 but four other
FCBD
titles (of course all free!). While I'm all for supporting a local comic book shop,
DCBS
provides everything a collector would like in a comic provider.
edit: I guess it would be nice to have DCBS's website listed huh?
www.dcbservice.com