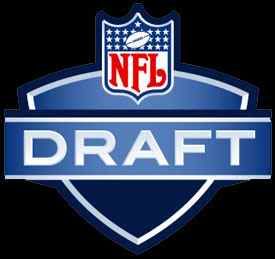 One of my favorite elements of playing ESPN 2K5 (or for most of you....Madden, which I'm not actually a fan of that video game series) was playing GM and drafting players, bettering my team. Which brings me to the one event except for the Raider fans where every fan can be excited
about the future of their team.
Despite my anger that the NFL has decided to make Draft Day a
three day prime time quagmire
(
Round One on a Thursday night
), I still enjoy debating where a player should go and what team needs what player. Even though week 10 has just started, why not jump into the 2010 class (
I mean what do us Redskin, Lion, Chief, Buc, Bill, Raider and Brown fans have to do for the remainder of the season anyway?
) now.
Here's some sites to get some early evaluations, mock drafts and analysis:
NFL Draft Countdown.com
- a very nice site with player analysis, rankings, mocks etc. I don't really know much about Scott Wright, but his opinion seems to be pretty good and I enjoy his analysis. Also, the player profiles with strengths and weaknesses are to the point and seem to be on (
Also a nice page to link to for individual players for all of you messageboard posters and bloggers out there
).
Walterfootball.com
- they seem to cover everything and have two running mocks currently on going. Plus a football forum and other stuff.
DC Pro Sports Report Mock Database
- A very handy tool for any "mock" fan and hey we get to pub a fellow site that we work with every once in awhile. It follows only a million mock sites and then lists the top players picked and even has a consensus pick for each spot (usually top 7) and even a consensus Redskins pick.
CBS Sports/ NFL Draft Scout
-Pretty much an entire section of CBS sports dedicated to the draft. Prospect rankings through 2013, mock drafts, rising/falling stock, articles.......very nice.
I'll be updating links in the reference section...enjoy.
For all you know, with a little research and luck your mocks can be as good as any expert's mock. Remember, even yours truly had more right picks in the 1st round than Kiper.