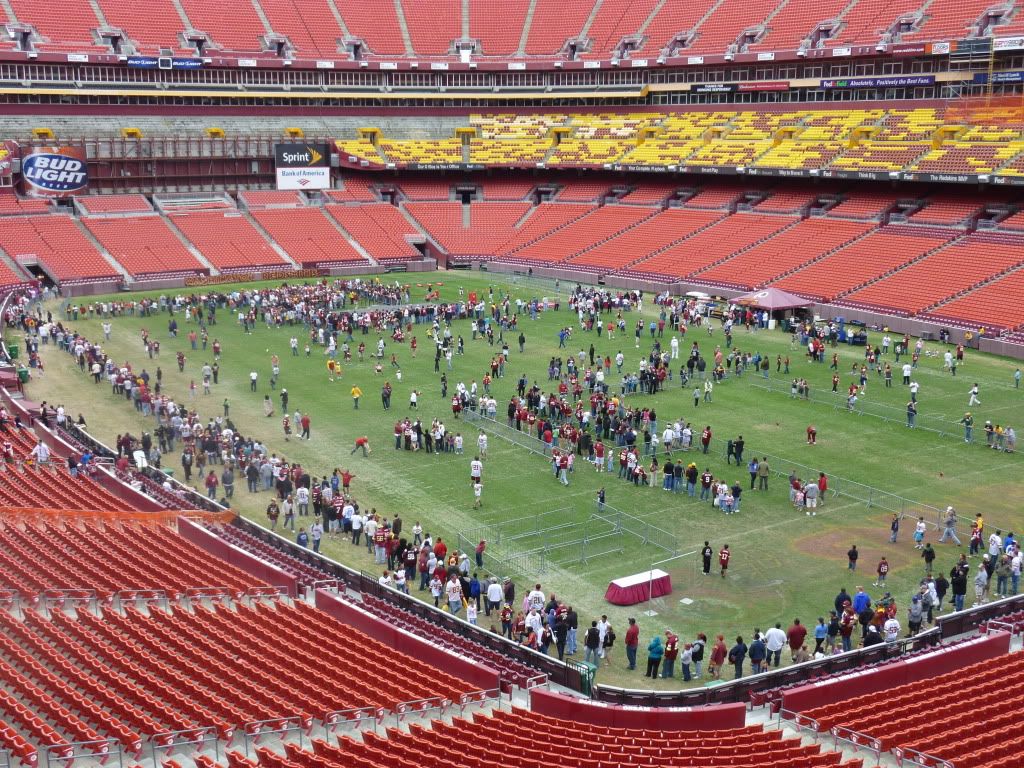 (taken from club level- Photos by Mrs. WD)
So yesterday I decided to make my way up to FedEx with the Mrs. to attend the annual Draft Day Party. This was my first ever DDP so I didn't know what exactly to expect. We first went to the Redskins store and bought some stuff. I got a Colt Brennan jersey for $11. This may or may not be my new McNabb jersey with some duct tape and a sharpie. I also bought some of the old Jumbotron for $5.00 a piece (
see pictures below
). As much as I've made fun of the Lite Brite over the last few years, I figured I might as own part of it. For 5 bucks, I really couldn't pass it up. Plus, the money is going to charity so it's a win-win.
(Bad photography by my cell phone)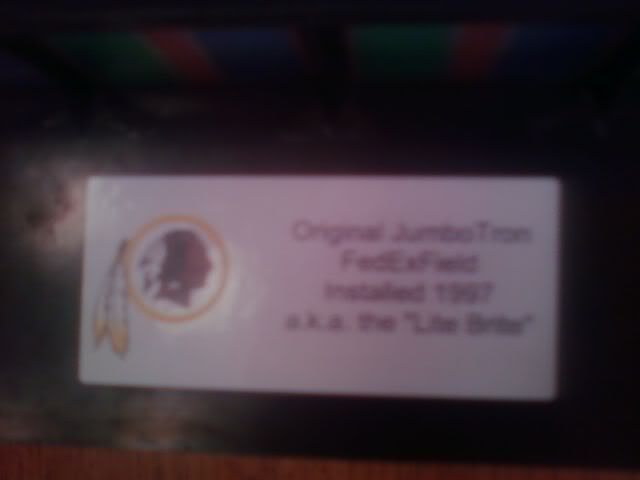 (even the Redskins called the Jumbotron The "Lite Brite")
The worst part of the trip was waiting in lines. But after about an hour of walking through the labyrinth that was the Hall of Fame Store, we went up to the club level to see if we could meet some players.